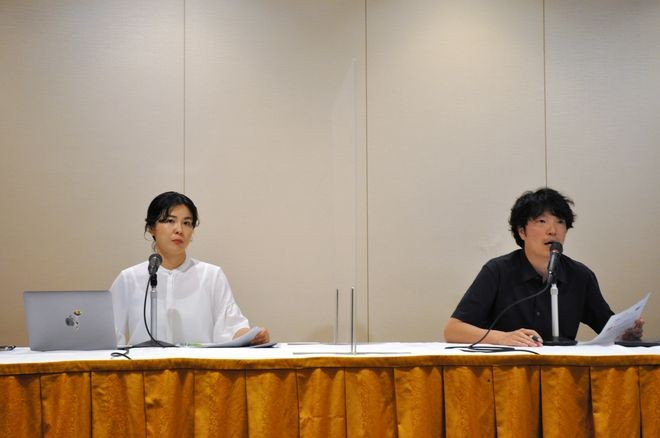 Calls to level the playing field in the Japanese film industry
Female directors are still relatively rare in the domestic film industry, accounting for just 12% of those who directed Japanese films released in theaters in 2021, according to a survey.
The Japanese Film Project (JFP), which is committed to closing the gender gap and improving working conditions in the film industry, said 16 live-action titles that grossed $1 billion yen ($7.2 million) or more at the Japanese box office were all directed by men.
He based his findings on the gender of 471 directors.
Female directors totaled 9% and 11% in 2019 and 2020, respectively. He said no significant improvement had been seen since then.
The percentages of women involved in the lighting, recording and editing processes also remain abysmal, with no major improvement in these numbers over the past three years, he added.
"The industry now has a solid reputation as a clique and no progress has been made," said Tatsuhito Utagawa, representative director of the JFP. "Nothing will change unless aggressive action is taken."
The study also looked at live-action movies created or distributed by four major companies: Toho Co., Toei Co., Shochiku Co., and Kadokawa Corp. They constitute the Motion Picture Producers Association of Japan Inc.
Of their 42 works this year so far, female directors accounted for 9.5% of the total. One in 20 directors was a woman over a four-year period from 2019.
The ratio of women among executives and board members of the four companies averaged no more than 8 percent, according to the survey.
Kanako Kondo, the director of the JFP, said things had to change.
"Considering that movies reflect society like mirrors, gender imbalance is unacceptable these days," she said. "If the executives of major film companies adopt this view, the situation will change dramatically."
Utagawa gave his full support through the comment.
"How film companies approach issues related to their business and human rights, including working environment and social inclusion, is now being questioned," Utagawa said.