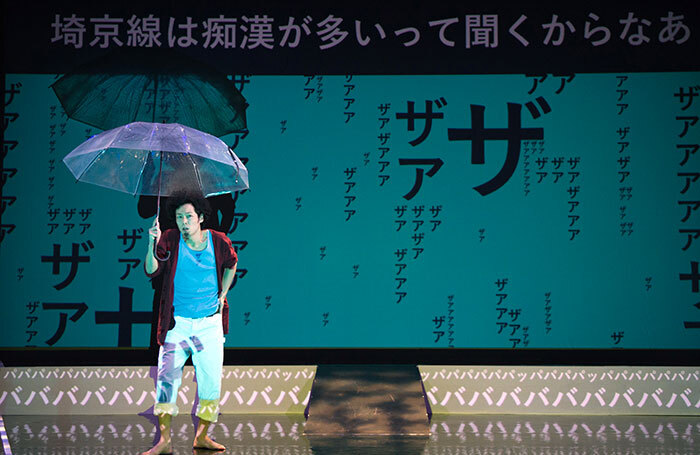 How The Japan Foundation's Stage Beyond Borders Brings Japanese Culture To The World
For the performing arts industry, one of the greatest tragedies of the Covid-19 pandemic has been the inability of performers to travel for the past two years. Since March 2020, UK-based theater makers and companies have been unable to showcase their work overseas, and international artists have been remarkably invisible on UK stages.
The absence of international tours posed a serious problem. Individual theater industries survive and thrive as part of a global arts ecosystem, and international touring is an essential cross-pollinator within this global network. It facilitates friendships. It inspires ideas. It connects cultures. Without it, we are all poorer.
An organization helps heal things through digital innovation. The Japan Foundation is the only Japanese institution dedicated to carrying out comprehensive international cultural exchange programs around the world – it is the Japanese equivalent of the British Council – and it recently launched the Stage Beyond Borders project, an attempt in line to reconnect the Japanese theater industry. with its foreign counterparts.
Keep on going…
"Our goal at the Japan Foundation is to deepen mutual understanding between the Japanese people and people from other countries and regions," said Yasuhiro Kobayashi, director of the performing arts section of the Japan Foundation. "Since 1972, we have used various information activities and services to create opportunities for people-to-people interactions."
"The pandemic has made it impossible for bands to tour overseas like in the past, so we decided to bring Japanese performing arts to people overseas through video," continues Kobayashi. "Everything will be available for a year and accessible worldwide."
Stage Beyond Borders, in essence, is an online portfolio of digitally captured theatrical performances showcasing the extraordinary variety and quality of the Japanese performing arts industry. Available through the official Stage Beyond Borders YouTube channel, it's a compelling collection of work from across the country featuring everything from traditional theater to contemporary dance.
"Many works are already available online, and we expect to have a list of around 90 works uploaded by the end of March," Kobayashi said. "All shows can be viewed for free, anywhere in the world where YouTube is available, and shows with dialogue are all subtitled in at least five different languages."
The range of performance available is astounding. There's Fortress of Smiles, the hyper-realistic masterpiece by internationally acclaimed director Kuro Tanino and his Tokyo-based company Niwa Gekidan Penino. There's Median, a solo dance piece by avant-garde artist Hiroaki Umeda, which has garnered acclaim in over 40 countries around the world. There's I Can't Die Without Being Born, the latest show from exciting experimental ensemble Theater Collective Hanchu-Yuei.
Alongside these plays – and others from other luminaries such as Toshiki Okada, Hisashi Watanabe and Satoko Ichihara – are dozens of performances of traditional Japanese performances, from Noh theater to Kyogen comedies, Kyomai dance and Taiko percussion. It is, says Kobayashi, "a wonderful opportunity for audiences to learn about and connect with Japanese culture, both old and new, ancient and contemporary."
Keep on going…