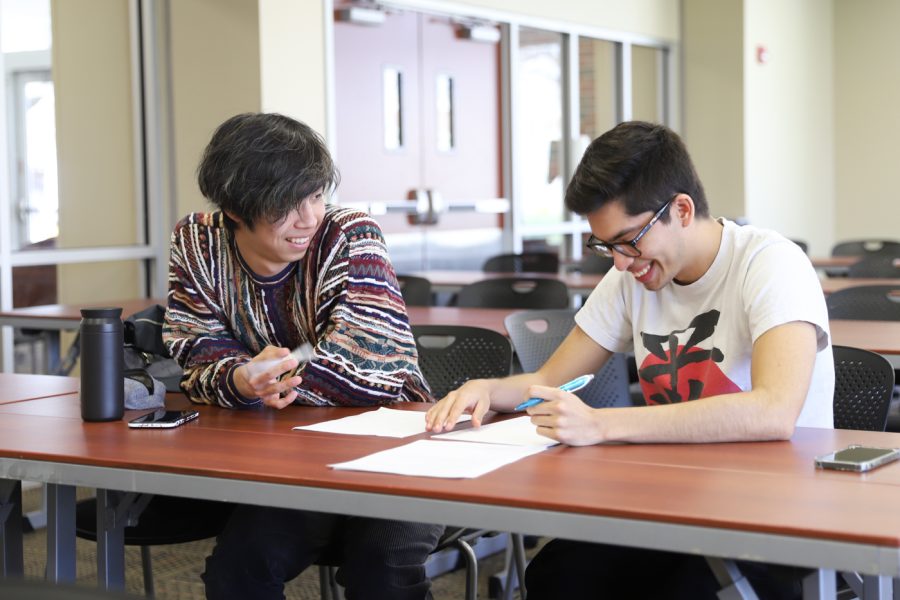 Japanese Culture Association teaches students about Japanese history and culture – The Sunflower
International exchange students from Japan can find a home in the Japanese Culture Association, as well as the opportunity to connect and share their culture with other students.
Japan, compared to other countries in the world, has a deep culture with many aspects that are meaningful to the majority of its citizens.
Given the cultural background of the United States, those immigrating to the country from Japan struggle to find a community with which they can identify or form a sense of belonging.
However, the Japanese Cultural Association (JCA) offers this opportunity to Japanese foreign students.
"The main goal is to help Japanese students feel like they have a place or an organization to go and to have a cultural exchange between American and Japanese students," said JCA President Joshua Keese.
"It helps American students to learn and look at the world from a different point of view, it helps Japanese students to the extent that they could come to this country without a lot of knowledge, they need a lot of help. They need friends to rely on."
One of the main goals of the organization is to teach Japanese culture and help represent the Japanese community in the city of Wichita.
"It's very important because the Japanese community in Wichita is very underrepresented right now and I would like more people to know that and, for example, know more about other things besides anime," said Keese.
"I think a lot of people like anime and it could be a gateway to Japan and be interested in whatever they want. I found so many other things like architecture, trees, landscaping and just people too. They are very friendly.
Risa Kojima is an exchange student from Japan and has found the organization to be her home.
"I knew there was a JCA," Kojima said. "My friends wanted me to go to the JCA room and I joined it."
Cameron Gillespie has found the organization useful when it comes to interacting with international students.
"I really enjoy interacting with international students," Gillespie said. "Currently, I'm learning Japanese as a kind of hobby, taking a few lessons, so it combines those two interests."
Kojima and Gillespie said they enjoy learning about the languages ​​and cultures of the organization's members.
"For me, everything is new and I really like learning about American culture and I really like practicing my English," Kojima said. "Besides, I like to help American students study Japanese."
The organization also focuses on activities related to Japanese culture such as writing Haikus.
"I love talking English with Japanese students and going through different grammars because it makes me realize how absurd the English language is," Gillespie said.
"I also like to talk a bit about culture and learn and compare and contrast differences."