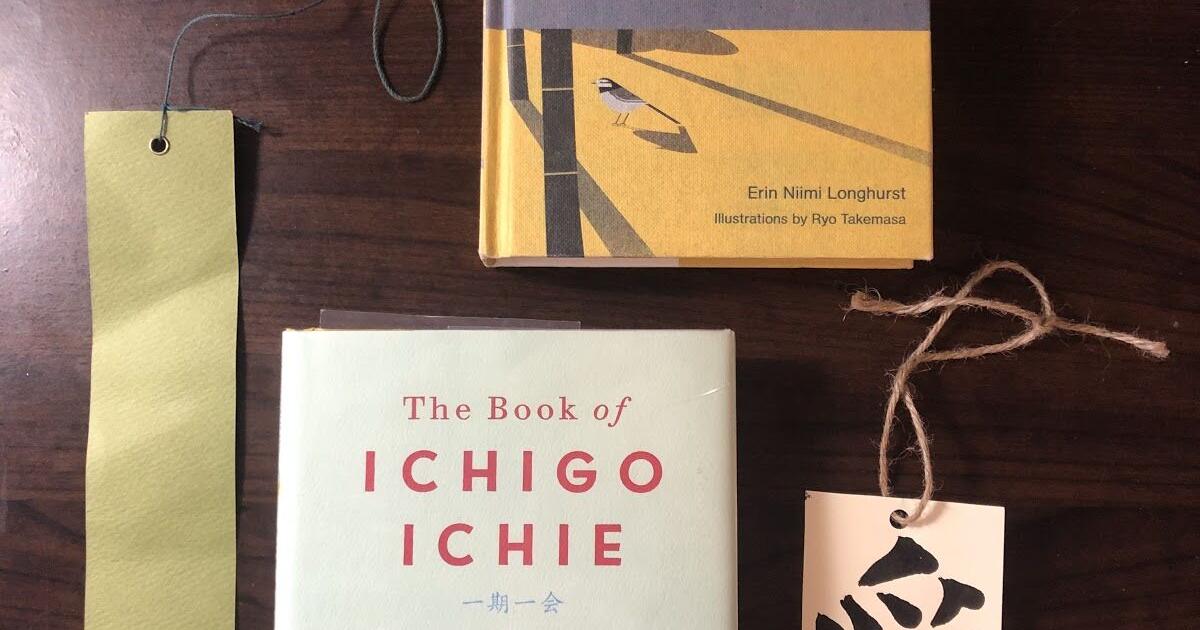 Japanese Culture Wellness Books | Way of life
The ensuing pandemic put a damper on many of our trips, whether within the United States or overseas, so we had to find ways to travel locally or virtually. All these projects to discover new cultures and to try new rhythms through the mentalities of different countries were put aside for the following years. I was planning to study abroad in Kyoto, Japan during the spring semester, but had to cancel and leave Japan for another time. However, I offer you another way to explore Japan with me through these books, offering pieces of Japanese philosophy and aesthetics. They present a vision of happiness that can be achieved by changing from the inside out. Immerse yourself in Japan with me in what I call cultural self-help.
These easy-to-read books are packed with fun illustrations, photos, quotes, recipes, and ideas for various activities centered around a unifying concept. This short guide briefly describes each book and suggests which ones you might want to read. Learning the little quirks of different cultures can be inspiring!
Here are some books presenting some states of mind of the Japanese people:
– "A Little Book of Japanese Contentments" by Erin Niimi Longhurst
– "Ikigai The Japanese Secret to a Long and Happy Life" by Hector Garcia
– "The Book of Ichigo Ichie" by Hector Garcia and Frances Miralles
Having been a fan of Japanese culture for a few years, I bought my own copy of "A Little Book of Japanese Contentments" after checking it one too many times in the library. Every time I read it, I find a new activity or new wisdom to incorporate into my life.
The book is divided into three sections which encompass Japanese values ​​and how to implement them. "Kokoro" meaning heart and mind, "Karada" meaning body and "Shukanka" meaning forming habits. Overall, these sections show Japan's love for nature and simplicity, and much of the advice comes from Japanese philosophies such as Zen Buddhism. There are explanations of traditional activities like kintsugi (the art of repairing broken pottery with golden paint), shodo (Japanese brush calligraphy), shinrin-yoku (forest bath) and ikebana. (floral arrangement). In addition, they give an idea of ​​the small rhythms that shape Japanese life, such as the state of mind of shoganai (increased flexibility to accept what cannot be changed) and unconscious mono (the beauty of l 'uncompromising). Anyone can try to participate in Japanese culture and celebrate how different we are all!
I loved the part about the shinrin-yoku, the forest bath, which essentially immerses you in nature and fully focuses on it to relax you. I tried doing this with my family and it was a fun outing in the woods! I love to practice shinrin-yoku whenever life starts to take hold of me and stress breathes in my neck. It gives me a moment to enjoy the beautiful weather, soak up the shapes of trees and flowers, and slow my mind down for a second.
I was also inspired to try Shodo and joined the Shodo Calligraphy Club at UNC Charlotte. It has been a journey of learning the path of the brush and familiarizing myself with the peaceful state of mind that comes with writing Japanese Zen phrases. I encourage you to try it too! There will be a special event on March 11 titled "Calligraphy from a Monk's Point of View" which will introduce the concept of Shodo. You can find more information about the event on Niner Engage by searching for the Shodo Calligraphy Club.
The following two books, "Ikigai: The Japanese Secret to a Long and Happy Life" and "The Book of Ichigo Ichie", are by the same authors, so they have a similar writing style. They structure the books through a central theme centered on a Japanese concept such as "Ikigai", which means finding the one activity that you enjoy, that you are suited to, and that will give you purpose for the rest of your life. "Ichigo ichie", which sums up the fleetingness of specific meetings and times, much like carpe diem. These concepts are accompanied by short anecdotes about the author's experiences in Japan, scientific studies and other Japanese cultural topics.
"Ikigai: The Japanese Secret to a Long and Happy Life" features a study to uncover why the Japanese are such champions of longevity and explores the elderly and their secrets. Time and time again they find it is because these people have found their ikigai and pursue life with passion even after retirement. This shows that ikigai is all about looking deep into yourself and finding happiness by doing what you love with whoever you love.
"The Book of Ichigo Ichie" is different from "Ikigai: The Japanese Secret to a Long and Happy Life" in that it highlights the present moment. Ichigo ichie is a way of living every day and every minute with meaning. The book examines this mindset through every aspect of life to transform your home life, your work and your parties, from everyday moments into an inspired life. Pick up this book if you find yourself drifting through life and need to ponder what it means to make the most of every moment.
I found this last book full of sweetness, cheerfulness and lightness. I chose this book because there was a Shodo Calligraphy Club meeting on ichigo ichie and I wanted to learn more about this concept. I was not disappointed with this big picture and was inspired to live life more fully.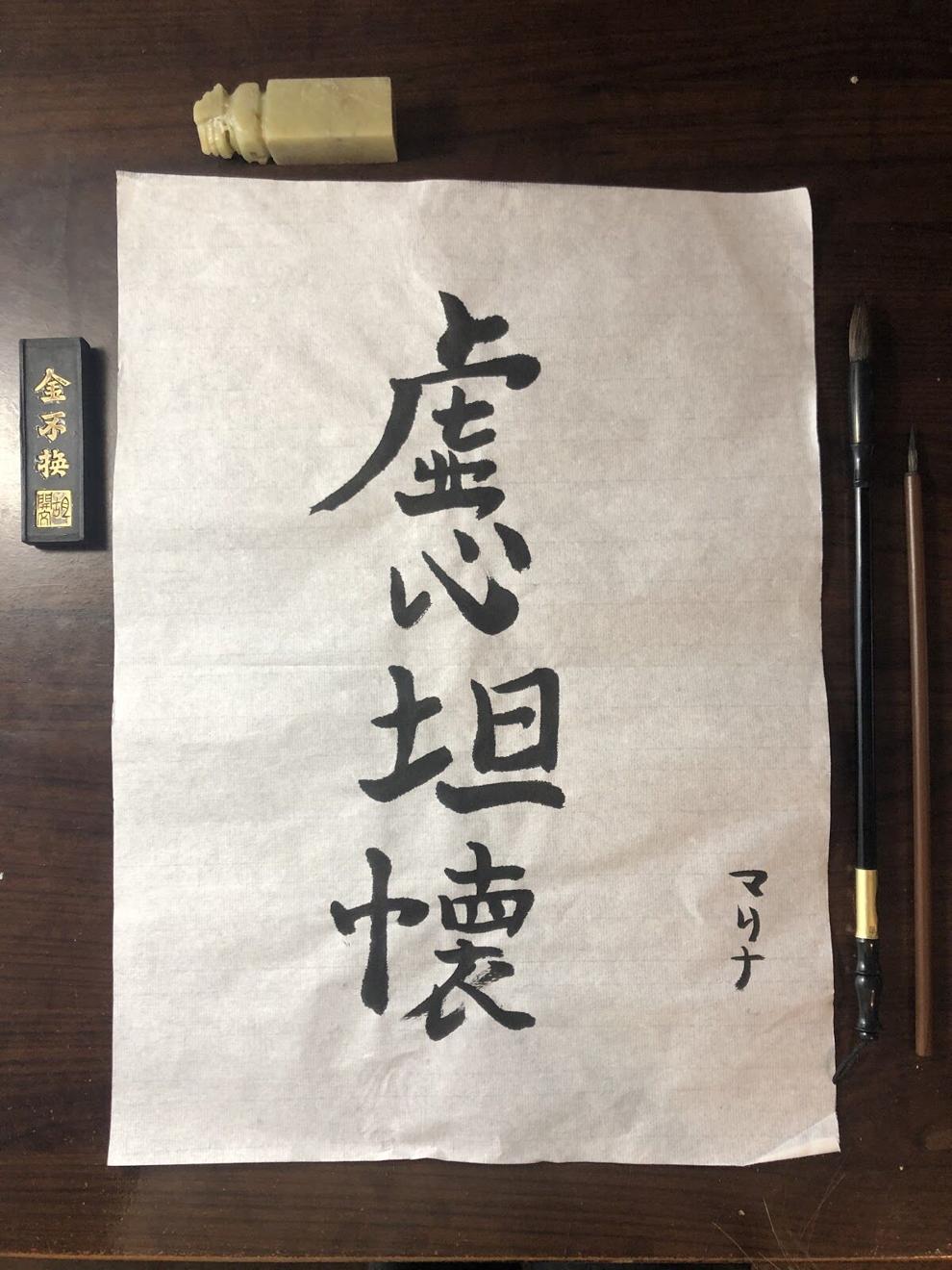 Hope at least one of them has caught your interest, persuaded you to pick them up from your local library or buy one. The UNC Charlotte Library does not offer these books, but the Charlotte Mecklenburg Library System does. May your curiosity for other cultures inspire you to become more informed and happier!