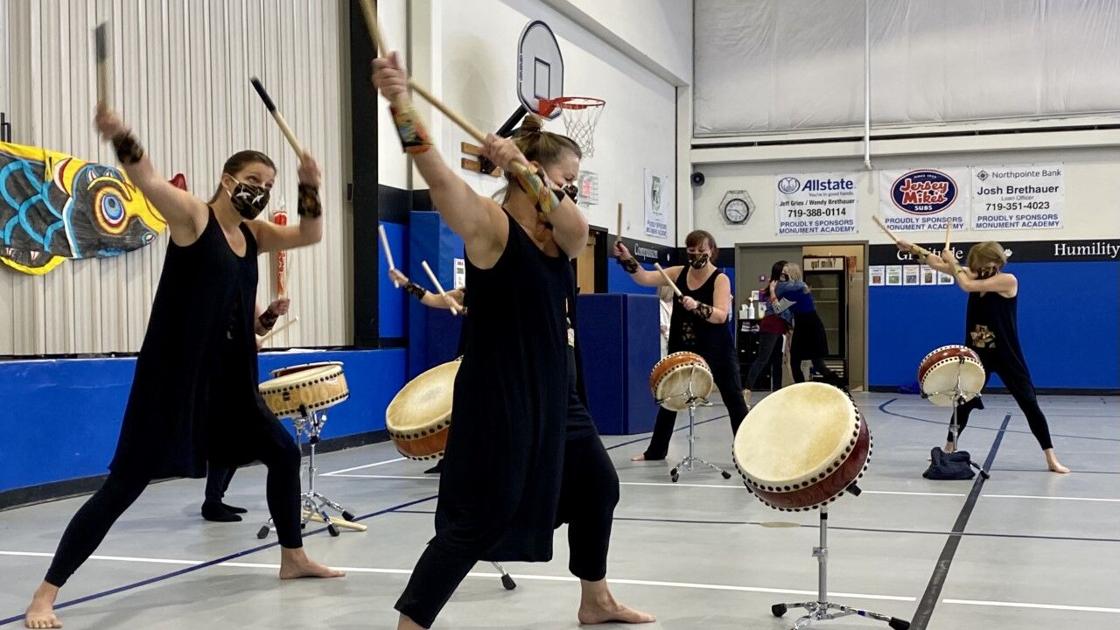 Monument Academy Celebrates Japanese Culture at Children's Day Events | The gallery
[ad_1]
MONUMENT • Monument Academy teachers recently sponsored a day to celebrate all grade levels through art, music, language and movement, with an emphasis on Japanese culture.
On May 5, the school's west campus hosted a Children's Day celebration that allowed students to explore cultural aspects of Japan. Known as the Kodomo no Hi holiday in Japan, the elementary specials team and the parent and teacher organization hosted the celebration.
The students had the opportunity to decorate their own Koi Nobori, which are fish flags, at home and bring them to the celebration. During their respective special time, Monument Academy students attended a performance by a local Japanese drum group known as The Taiko Society.
Other crafts and activities, such as students practicing their own Japanese drum techniques on a set of inflated exercise balls, followed the show.
"It has been a very difficult year for everyone, and we wanted to celebrate our children for their strength and resilience," said Cindy Carlander, elementary art teacher. "We also wanted to share Asian culture and the importance of tolerance and respect for other cultures.
Beth Weber, leader of the Monument Academy task force, said the continuing education despite an academic year of managing pandemic prevention measures made the team proud. The celebration of Children's Day was designed to resemble how Japan celebrates its youth on May 5 each year, she said.
"We believe that by experiencing the joy of a traditional holiday celebrated in another country, children learn to embrace diversity and celebrate the similarities and differences of humanity," Weber said. "Helping our children to move towards global citizenship is a gift that will last a lifetime. "
Carlander said the celebration gave the students a chance to return to some semblance of normalcy. Japanese Kodomo no Hi celebration celebrates children with the hope that they grow up strong, happy and healthy. The celebration was a reward for the students who came through this difficult year successfully, Carlander said.
"I heard students and teachers say how much fun they had at our Kodomo no Hi celebration, and that it was the highlight of their year," she said.
Carlander appreciated the drummers of the Taiko Society for performing and creating a "nice opening" to the Kodomo no Hi celebration. She said the Monument Academy offers different foundational knowledge days for all grade levels to immerse themselves in history, culture and experiences to gain knowledge and understanding.
"I am very proud of our specialist teachers for organizing this event for our students," said Principal Charlie Richardson. "What an incredible opportunity for our students to experience Asian culture. "
[ad_2]