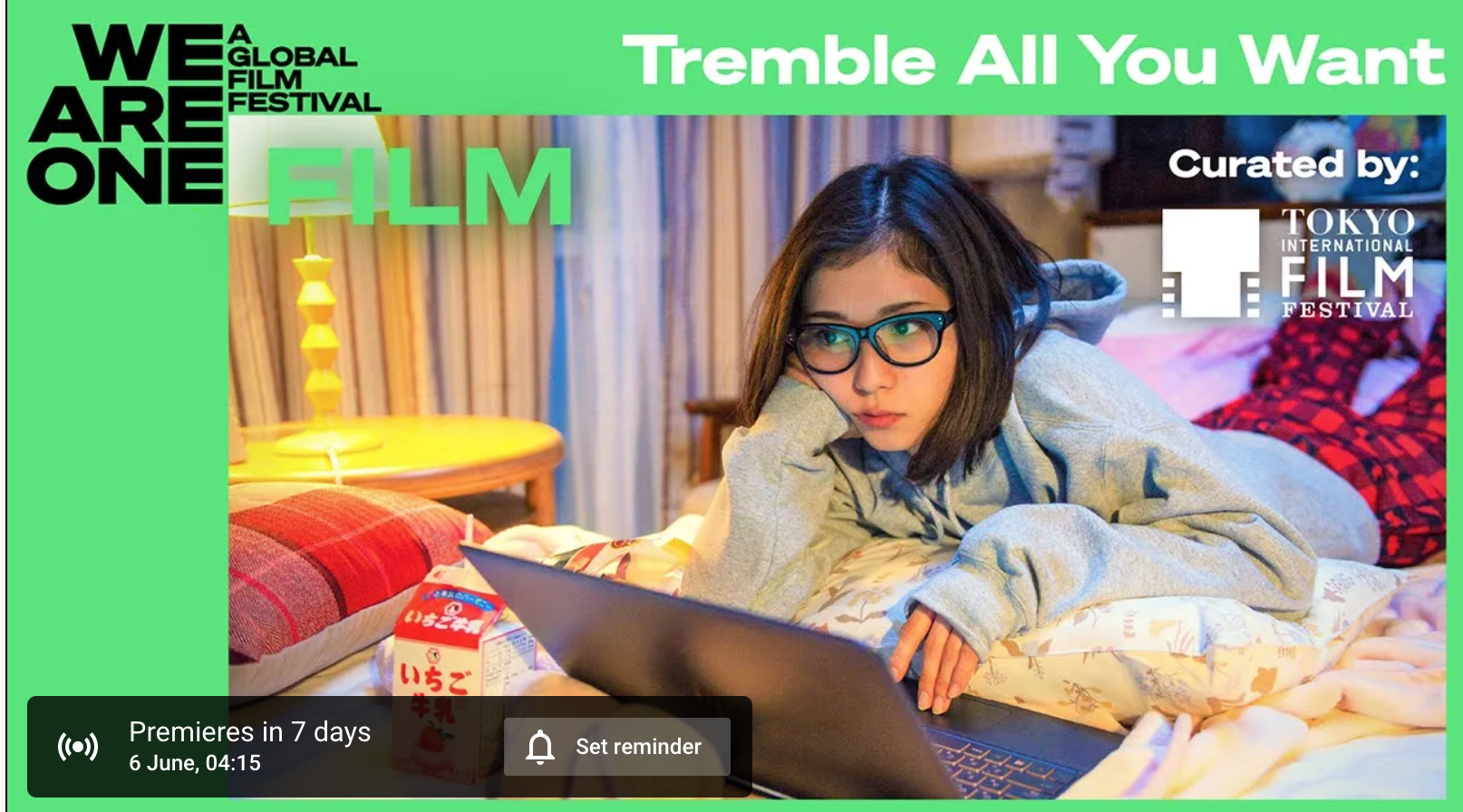 Watch Japanese Movies For Free With This World Film Festival On YouTube
Ever walked through your Netflix queue and finished watching some of the world's best theatrical performances online? Step out of your entertainment comfort zone with We Are One: A Global Film Festival, which features a long list of independent films on YouTube hosted by famous film festivals such as Cannes, Tribeca and the Tokyo International Film Festival. The online event runs from May 29 to June 7.
The movies are completely free to watch, but donations to the Covid-19 Coronavirus Relief Fund are strongly encouraged. Each film or festival has different donation partners, for example the World Health Organization (WHO) and Médecins sans frontières. The organization chosen by the Tokyo International Film Festival is Give2Asia, which supports non-profit organizations across the Asia-Pacific region.
You do not know what to watch? Here are the films selected by the Tokyo International Film Festival for We Are One.
'East of Jefferson' (May 31 at 1:30 a.m. JST)
This short film, directed by Koji Fukada, follows a couple in a love hotel, when something, or someone unexpected happens.
'Inabe' (June 1 at 9 p.m. JST)
Another entry from Fukada, this short film tells the story of a young woman returning to her country house with her new child and reconciling with her brother, a pig farmer.
'The Yalta Conference Online' (June 1 at 8 p.m. JST)
The third film to be directed by Fukada in this lineup, this humorous satire stars Japanese theater company Seinendan as they portray Franklin Roosevelt, Winston Churchill, and Joseph Stalin on Zoom.
'Genius Party: Happy Machine' (June 3 at 8 p.m. JST)
This psychedelic film about a baby on an epic adventure is a collaboration between famous animator Masaki Yuasa (known for the movie 'The Night is Short, Walk on Girl') and animation studio Studio 4 ° C.
"Ice Cream and the Sound of Raindrops" (June 5 at 4:30 am JST)
This impressive film, shot in a single 74-minute take, follows a teenage theater group rehearsing a play without an audience.
"Tremble whatever you want" (June 6 at 4:15 am JST)
Perfect for a light night out, this romantic comedy tells the story of an office worker obsessed with extinct fossils who has a crush on returning to college. Her daydreaming life is turned upside down when she finds herself in a love triangle with a coworker and her ideal love. Watch the trailer here.
For more information, check the official website and YouTube channel.
Spend time indoors
Have Japanese craft beer delivered to your doorstep
Download over 100 recipes from the world's best chefs
DIY convenience store cocktails to make at home
These adorable tea bags in the shape of a Japanese cat will brighten up your day
These Tokyo Vegan Restaurants Offer Take-Out Food